Welcome to the Olive Tree takeaway
and pre-booking service
Available from Monday 5th October (hopefully!)
Since we re-opened we have been been blown away with the support of our customers. We have all had to adapt in these challenging times but now we are all familiar with the "new normal" we can start to react to what you have been asking for.
TAKEAWAY (Currently only available Wed to Sat, lunch and dinner)
Firstly, we are bringing back our fabulously successful takeaway service. We appreciate there are many reasons you may not be able to dine at the pub, including limited time, or shielding from the virus. Click the link below and you can chose many of the items on our main menu.
LUNCH TIME PRE-ORDER (Currently available Wed to Sat lunchtime)
Would you love to have lunch at the Olive Tree, but work or just life gets in the way?  Maybe you work locally but only get a hour for lunch. Now you can order and pay for your lunch in advance, selecting the time you will arrive and our kitchen team will ensure that your delicious Olive Tree food will be ready within minutes of your arrival.
---
CLICK FOR TAKEAWAY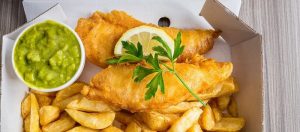 CLICK FOR PRE-ORDER